Installation Information
Specializing in the design and installation of air conditioning systems for residential, new construction, and replacement of existing systems.
Selecting a System: A home air conditioning system is made up of individual components, but it's much more than the sum of its parts. These components are designed and engineered to work together in a tightly integrated 'matched' system that is perfectly balanced for better performance, higher efficiency and enhanced comfort. Quite simply, a matched system of compatible equipment works better and lasts longer.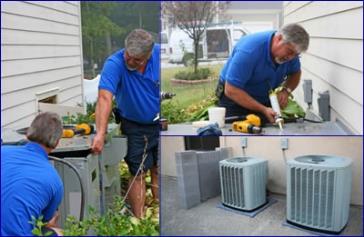 Repairs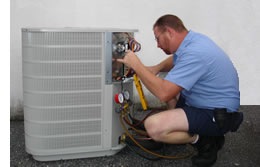 All Seasons Cooling & Heating technicians are the best in the business. We frequently are congratulated for successfully diagnosing and repairing systems. Our technicians pride themselves in their knowledge, professionalism, and courtesy.
We are eager to serve you 24 hours a day and 7 days a week. We provide service to all makes and models.
If you have a service problem or simply would like to optimize your system for the upcoming hot or cold season, please do not hesitate to call our service department. You may also request a service appointment via our online web form. Request an appointment today!
We Accept: