Products
Air Conditioners: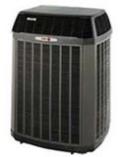 The air conditioner is the outdoor unit of your comfort system. It is made up of the coil, fan motor and compressor. Matched with proper air handler SEER ratings up to 23 can be achieved for ultra-high efficiency.
---
Heat Pumps: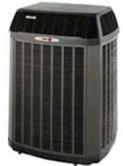 Heat pumps work similar to air conditioners, with one exception; they provide heat in the winter by reversing the refrigerant. All Seasons Cooling & Heating carries a full line of heat pumps from 14 SEER to 19 SEER.
---
UV Lights:

The Germicidal Ultraviolet Light destroys micro-organisms that collect inside your air handling system that can cause...
Bad odors
Spread of dangerous bacteria and mold
Dirty sock syndrome
Biological contamination
Air conditioner blockage and damage
---
Air Handlers: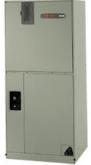 The air handler is the indoor piece of your cooling system. Inside the cabinet are the components that deliver cool clean air in the summer and warm air on the coldest mornings of winter.
---
Air Cleaners

Air cleaners do just that- they clean the air in your home. Some remove up to 99.98% of airborne allergens. That is 100 times more effective than a one inch standard throw away filter.
View Details.
---
Thermostat

Thermostats control your air conditioning or heat pump system. Numerous styles from conventional to digital programmable thermostats are available.