Energy Saving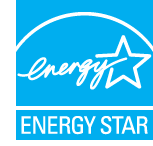 Cool your home to 78 degrees or warmer with the thermostat fan switch set to the 'auto' position.
Have your air conditioning system serviced annually to maintain peak performance.
Use ceiling fans only when you're in the room. A ceiling fan that runs constantly can cost up to $7 a month.
Install a programmable thermostat to adjust temperature automatically.
Seal leaky duct systems to eliminate air escaping into the attic. This wastes energy and costs you money.
Heat your home at 68 degrees or cooler with thermostat fan switch set to the 'auto' position.
Clean the lint filter in your dryer before each load. This will allow your clothes to dry faster and save money.
Clean or replace your air conditioner filter every month to help your unit run more efficient.
Seal cracks around doors and windows.
Keep bushes trimmed at least twelve inches away from your outside air conditioning unit.
When purchasing a new cooling and heating system, look for systems that have earned the ENERGY STAR. They meet strict efficiency guidelines set by the EPA and US Department of Energy. All Seasons Cooling & Heating, Inc. prides itself in carrying ENERGY STAR equipment.